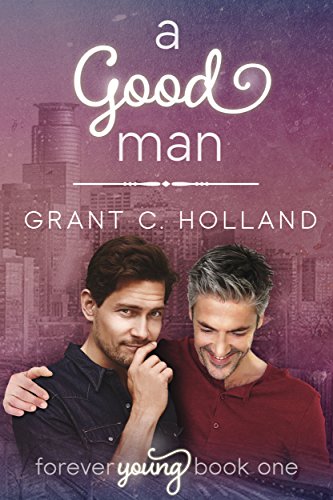 "A Good Man" ist the newest book from author Grant C. Holland and it's a nice and pleasurable read, but without much depth and almost no angst. In my opinion the relationship development was much too smooth and to fast. There were no real problems, struggling or self questioning. And everybody else was totally understanding and supportable. Don't get me wrong, I don`t need an angst laden book breaking your heart in pieces, but I enjoy realistic characters with realistic struggles and I could absolutely not imagine anybody in real life reacting like Vincent when going through such events.
The other aspects of the book I really enjoyed. I liked both main characters and also the supportive ones and I'm totally looking forward to Doug's story (I hope he gets his own). The writing style is, like always with this author, fluid and enjoyable. I found it very refreshing to read about men in their "best age", although some more concentration on this aspect would have been nice.
Altogether a light and sweet novel with some weak points, but after reading this first installement I will definitley look into the next book of this new series!