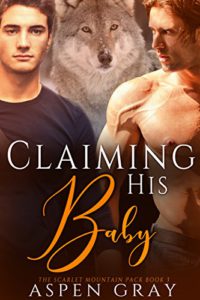 The third installement in Aspen Grey's "Scarlet Mountain Pack" series was once again a sweet and easy read, with a touch of angst and some obstacles on the way to the characters happiness.
The books of this series always follow a similar pattern, but I really like the concept and I once again totally enjoyed reading this book.
Sometimes the course of action of some people were a bit too unrealistic for me, especially Pablo's reaction, but altogether a good read for an nice afternoon 🙂
I will definitely grab the next book in this series!