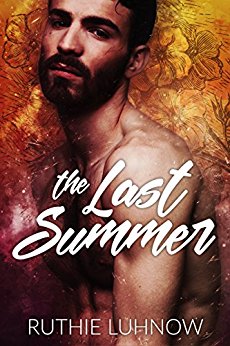 Rating: 5 of 5 stars
With "The Last Summer" we get to read author Ruthie Luhnow's latest novel. The story of Wynn and Alfie is heartbreaking, full of angst and sometimes just made me cry. But on the other hand it is a story about friendship and hope and finding oneself. A very emotional journey not only for the two boys, but also for the readers.
I totally loved the first part, where we experience the last shared summer of highschool best friends Wynn and Alfie. We witness sweet and funny moments as well as very sad and depressing ones. It was really heartbreaking to see the two young men struggling against their surroundings.
The second part takes place twelve years later and tells about the reunion. In my opinion this part was a bit too short, I really would have loved to read more about how the two start to build their future together. I also think the reunion itself was too smooth. No hard feelings, no real hesitation or second guessing. After the angst ladden beginning this just felt a touch too sweet.
But this is only a minor critic and altogether I totally enjoyed reading this book and I'm already looking forward to the next story from this great author.