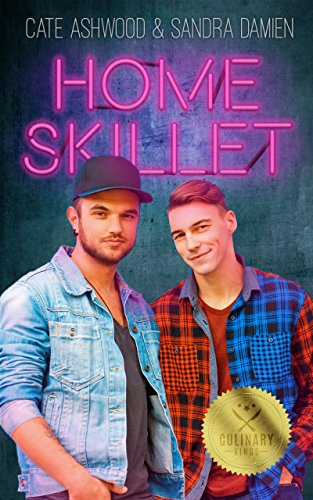 Rating: 4 of 5 stars
With "Home Skillet" authors Cate Ahswood and Sandra Damien present the first book in their new collaborative series "Culinary Kings".
The story of best friends James and Ben uses the classic topics of second chance and friends to lovers seasoned with some insights into the culinary world. But we don't get the classic strong characters, instead both have their flaws and issues and especially James has to earn the sympathy of the reader throughout the book. But both characters accomplish to grow and while doing so they find strength in one another.
I really enjoyed their journey to themselves and to each other and I will definitley grab the second book as soon as it is available 🙂