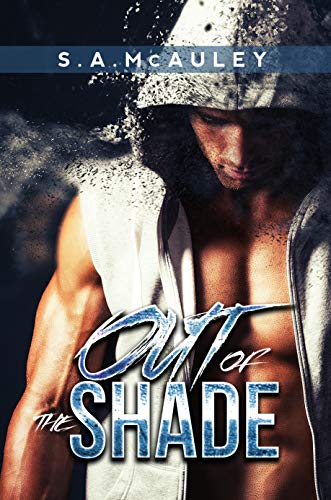 Rating: 5 of 5 stars
"Out of the Shade" is the latest book from previoulsy new to me author S.A. McAuley.
As I didn't know the author I had no real expectations starting with the story of Jesse and Chuck and I was very pleasantly surprised.
The story starts more on the light side with an instant attraction between the two men and a beautifully developing friendship after their first encounter. We get to know both characters as well as the important people in their respective lifes especially the group of the "Kensington Boys" and their wives.
As Jesse is deep in the closet he forces Chuck into hiding and tries to separate their evolving relationship from the rest of his life. But soon this bubble bursts, bringing  lots of angst and heavy themes with it. Both characters have to face some very painful truths about themselves and have to decide how to progress from this point on. Both have to start their own journey to overcome their fears and problems.
In my opinion the author did an exceptionally great job of character and realtionship development of Jesse and Chuck with the help of an amazing cast of supportive characters and I just couldn't put the book down until everything was solved 🙂
I highly recommend this book to all readers who love good character description and development and enjoy the heroes having to put some hard work into their HEA.